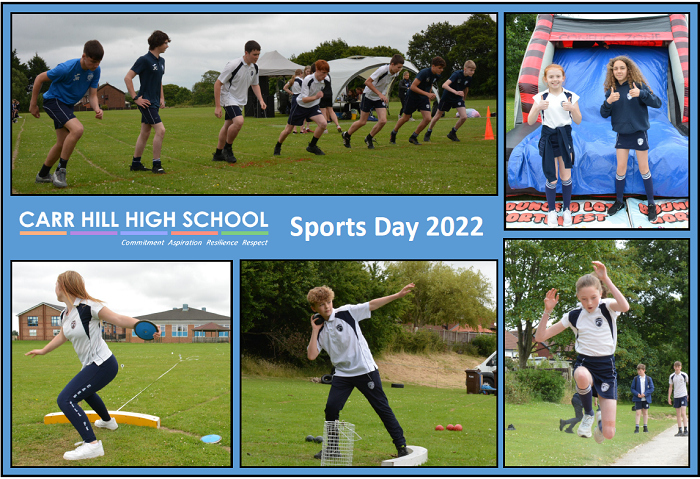 What a fabulous time we had with 2 days devoted to Sports recently during the Sports Day events, Thursday was Field and indoor and Friday was Track events. Friday was a whole school Sports Day for all students, with races and a turn playing the various challenges/competing on the giant inflatable obstacle course. It was a real joy to see the excitement that we could finally hold this event, without year group bubbles, especially after missing out in recent years due to lockdown.
Teams were selected in their mentor groups and one student from each mentor group was able to compete in each category. There was an air of competitiveness surrounding all the different events, as the photos below document.
On Thursday the sports included Long Jump, Triple Jump, Discuss, Javelin and Shotput on the field. High jump was held at the same time in the Gymnasium. All students engaged enthusiastically and there were many notable successes, which students will receive a certificate for.
On Friday, all students were in PE kit and waited for their turn to run the races; long distance first and ending with the sprint races. Everybody put their all into the races and we are very proud of all the students who took part. It's been a long time since we have competed fully, with relay races and a 'tug-o-war' to complete the day.
Sports Day is a fun way to celebrate everything that has been taught in PE lessons and to have a try at events students may not have had the chance to do much before. Thank you to all the staff who had a part in organising or running the event, and well done to all who took part.