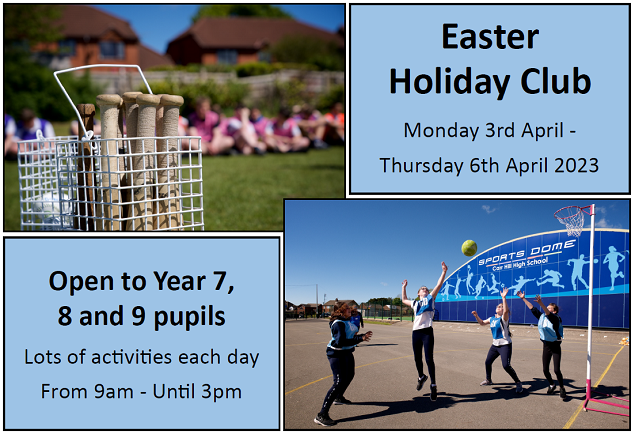 Carr Hill offers a Holiday Club during the Easter Holidays to help parents with childcare and to provide a fantastic experience for the pupils. The 4 days will be run by PE staff from the Monday 3rd April – Thursday 6th April at Carr Hill and will be open to all Year 7, 8 and 9 pupils running from 9.00a.m – 3.00p.m. The cost will be £100 for the 4 days and that includes transport to and from and entry into all of the days out.
The weeks activities include Ten Pin Bowling, a trip to Sandcastle Water Park, Cinema and other sporting activities / competitions.
The students will enjoy this Holiday Club, Mr Haydock guarantees, as the activities are fun and challenging.
More information can be found on the letter below, please return the medical form and payment to the Finance Office, as soon as possible.
Easter Holiday Club Medical Form