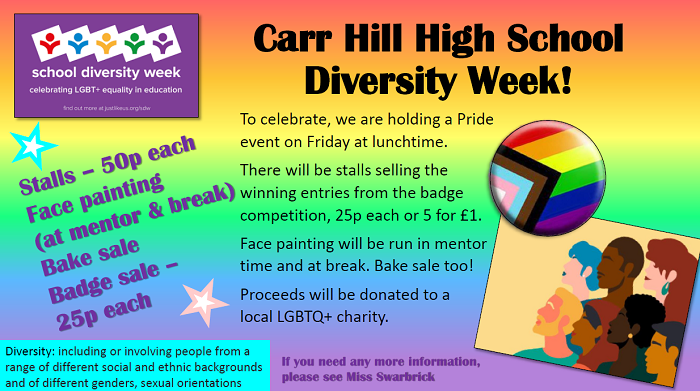 Miss Swarbrick and a team of teachers are planning a Pride event, to support School Diversity Week, tomorrow throughout the day. Mentor classes have been working hard to decorate their doors in a Pride theme and the judging will take place in the morning, photos to follow.
During mentor time and break time, students will be able to get their face painted and at lunchtime a bake sale, with a donation of 50p for each item. The winning entries from the badge competition will also be for sale at 25p each or all 5 for £1. All proceeds will be donated to a local LGBTQ+ charity.
We hope you enjoy the events on the day. If you have any questions, please see Miss Swarbrick.