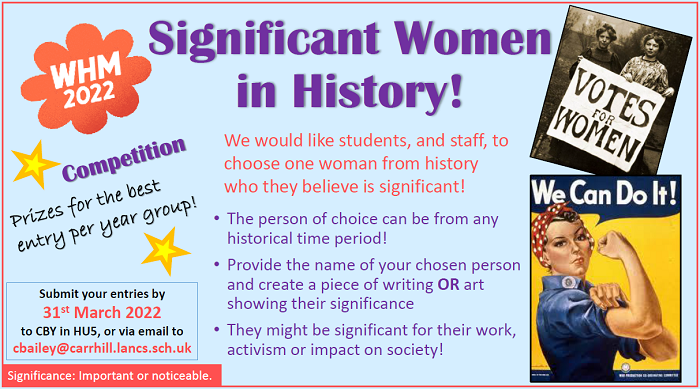 Every March, people all over the world celebrate the achievements and history of women, as part of Women's History Month. Educators in California were the first to celebrate with Women's History Week in March 1978, and in 1980 US President Jimmy Carter declared the week of March 8th as a National celebration of Women saying "too often the women were unsung and sometimes their contributions went unnoticed. But the achievements, leadership, courage, strength, and love of the women who built America was as vital as that of the men whose names we know so well." The week turned into a month in 1987 and Women's History Month has been celebrated in the USA every March since, increasing to other countries internationally over recent years.
The theme for 2022 is 'Women Providing Healing, Promoting Hope'. This theme is a tribute to the ceaseless work of care and frontline workers during the pandemic and recognition of women of all cultures who have provided both healing and hope, in recent times, but also throughout history. Find out more by clicking the links below -
National Geographic Kids - Women's History Month
National Geographic Kids - Women Heroes
Competition
Miss Bailey, one of our History teachers, is running a competition throughout March for all students. The competition is called 'Significant Women in History' and Miss Bailey would like students, and staff, to choose one woman from history who they believe is significant and either create a piece of writing or artwork, showing their chosen woman's achievements. This could be their work, activism, or even impact on society.
There will be prizes for the best entry for each individual year group, and the entries need to be with Miss Bailey before 31st March 2022. More information can be seen by clicking the image below. Good luck!