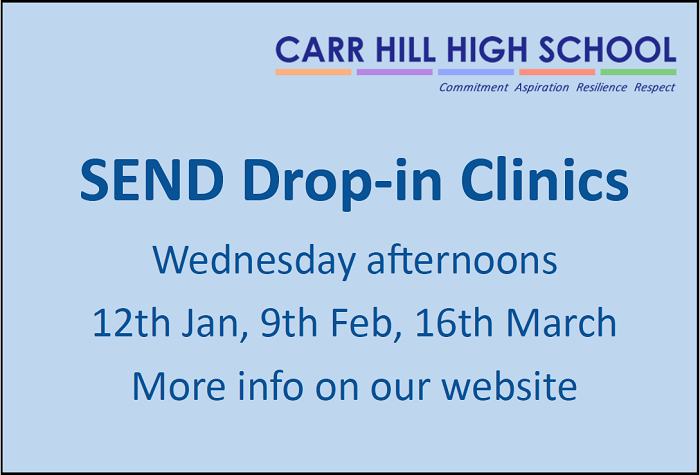 We regularly hold drop-in sessions for parents/carers who may need to discuss matters with our SENCO team. These drop-in clinics are also open to Year 6 parents/carers for prospective students.
Feel free to call in, but for those wishing to book a time slot, please call 01772 682008 to make an appointment.
Wednesday 12th January - 2.30pm - 6pm
Wednesday 9th February - 2.30pm - 6pm
Wednesday 16th March - 2.30pm - 6pm
If you are not able to visit during these times or need to arrange another date, please call Reception and they will assist you further.
For more information about our SEND provision, click here - Carr Hill SEND