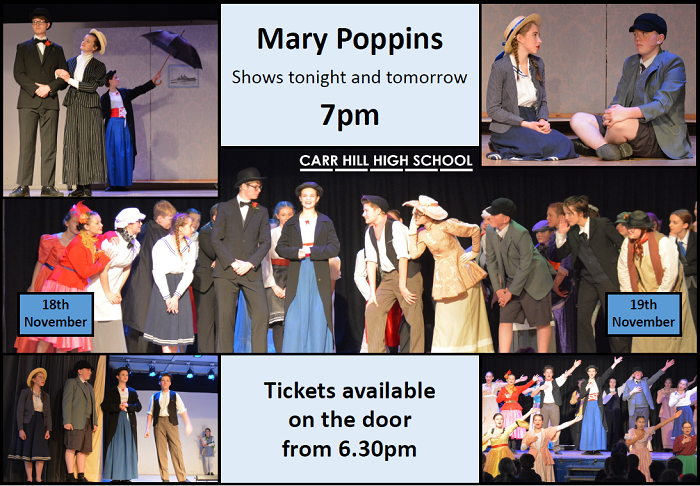 After all the rehearsals, planning and preparation, the time has finally arrived - Mary Poppins live at Carr Hill tonight!
This week has been full of technical and dress rehearsals, making sure the production looks it's best and everyone is ready to wow the audience tonight and tomorrow. Carr Hill Performing Arts faculty invited some of the children from local primary schools to watch the show yesterday, and they were a fantastic audience, singing along and showing their appreciation. The cast were very nervous performing in front of a live audience at last, but they did an amazing show!
It's not too late to get your tickets, they will be for sale on the door tonight and tomorrow.
Doors open at 6.30pm
Show starts at 7pm
Ticket prices are £8 for adults and £5 for concessions (Under 18s/Over 65s)
Sneak peek!