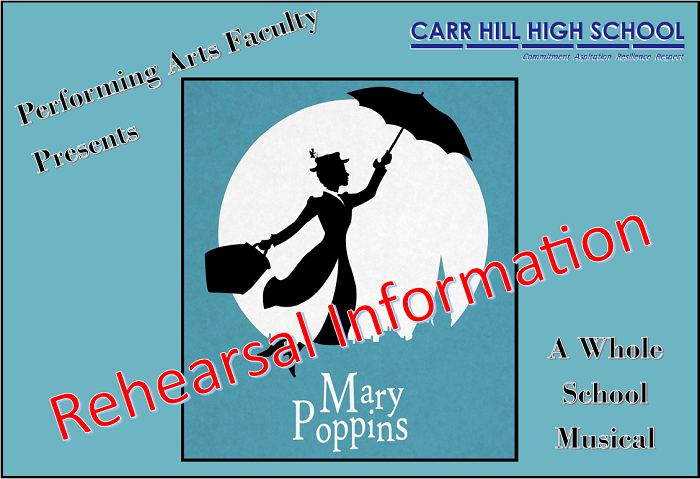 Time is certainly flying and the show will soon be upon us. There are lots of different times for rehearsals over the next week and students need to make sure they attend every session, without fail. It certainly looks amazing but there is still work to do in these final few days.
A reminder that tickets are on sale. Tickets will only be available to purchase from the Performing Arts Office before 08.45am or during lunchtimes (not at break time). Ticket prices are £8 for adults and £5 for concessions (Under 18s/Over 65s) and they are sold on a first come, first served basis. If you require further information, please a member of the Performing Arts Faculty.
Show dates - Thursday 18th November and Friday 19th November
Sunday
Monday All Day
Tuesday
Wednesday
Thursday - Show Day
Friday - Show Day
Rehearsals Information
Cast list information can be found by clicking here.