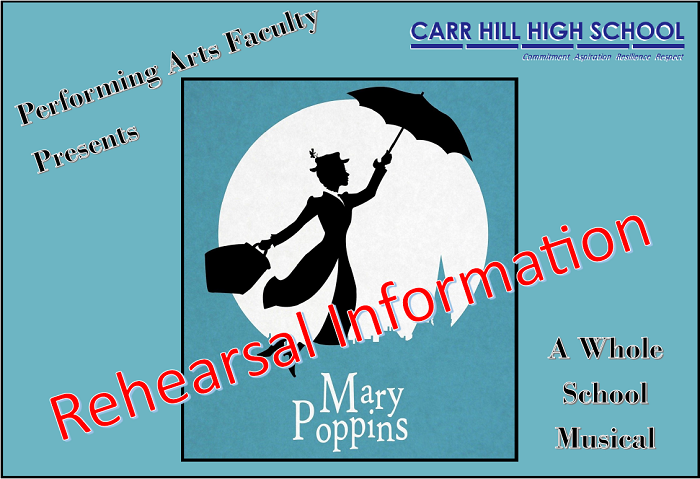 Rehearsals continue into our final week of term, with different days, times and locations. Students - you will need to know where to be, and make sure you attend at the correct time.
Details of who should attend, and which classroom can be found below. Click the image to see an enlarged version -
Monday After School
Tuesday Lunchtime
Tuesday After School
Wednesday After School
Cast list information can be found by clicking here.