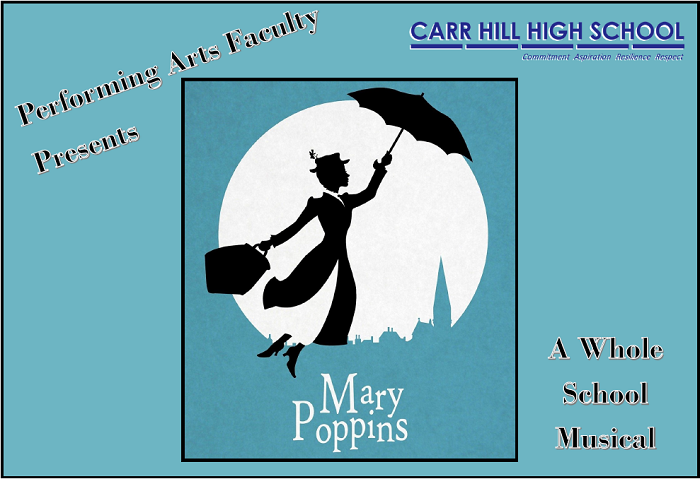 Over social media this week we have released a daily clue with hints of something exciting 'coming soon'. The first clue was a London skyline, followed by a carousel with merry-go-round horses, and earlier today the clue featured chimney sweeps atop chimney pots. Did you guess it correctly?
Our Performing Arts Faculty, including Dance, Drama and Music, will be hosting a whole school musical later in the year, and the show is Mary Poppins!
Open auditions start next week, with Year 9 being the first group on Tuesday 4th May, followed by the other year groups, a full schedule can be seen below. Everyone is welcome to audition, they will be held in Room 32 and students must change into your PE / Dance kit as they will be learning some choreography. You must come prepared to sing a section of your own choice of song.
The call backs are advertised below and the cast will be announced on Thursday 27th May.