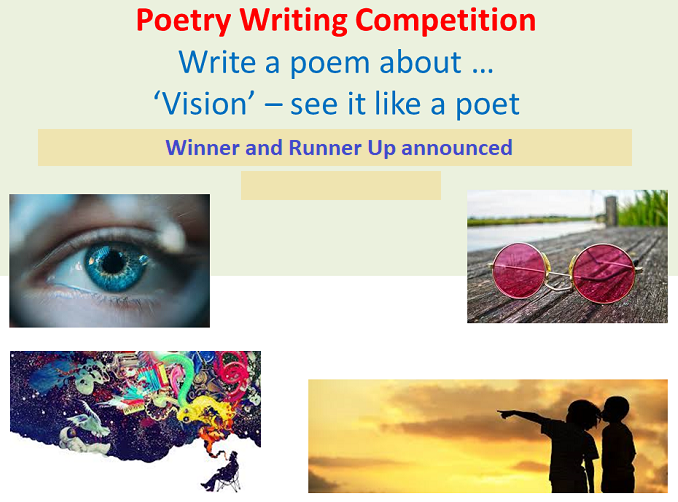 On the 1st October we celebrated National Poetry Day and the English Department launched a competition on the theme of 'vision'. Students were asked to write poems on this theme, and the winning entry would win a prize and the work would be displayed.
Ms Fry wrote, "Students wrote some excellent responses with many reflecting on how we see the world in challenging times". This still stands today as we enter another period of remote learning for students and uncertainty in the world around us.
The winning entry was a poem written by Paris in Year 9, 'If I look at the World what do I see'. Congratulations and very well done! The runner up was a poem by Alicia in Year 11, 'The pain we felt', fantastic work. Beautiful heartfelt words and descriptions of the anguish we feel collectively, the poems are displayed below. Many thanks to all the students who submitted entries and worked so hard on their entries for this competition.