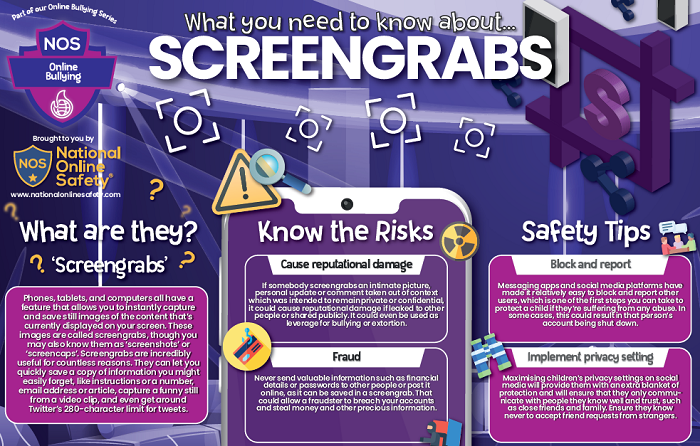 The final instalment in our Anti-Bullying Week campaign (which has run from Monday 16th November until Friday 20th November) is Screengrabs, also known as Screenshots. Each day this week we have shared with you information on a range of bullying topics, as reports state that a fifth of young people have been victims of bullying over the past 12 months*. We hope these guides have given you some tips/guidance if you are a victim of bullying or help if you feel you may have become a bully yourself, with reminders of how to be kind to others.
Phones, tablets, and computers all have a feature that allows you to instantly capture and save still images of the content that's currently displayed on your screen. These images are called 'screengrabs', though you may also know them as 'screenshots' or 'screencaps'. Screengrabs are incredibly useful for countless reasons. They can let you quickly save a copy of information you might easily forget, like instructions or a number, email address or article, capture a funny still from a video clip, and even get around Twitter's 280-character limit for tweets.
In the guide, you'll find tips on a number of potential risks such as privacy breaches, fraud and reputational damage.
What you need to know about Screengrabs