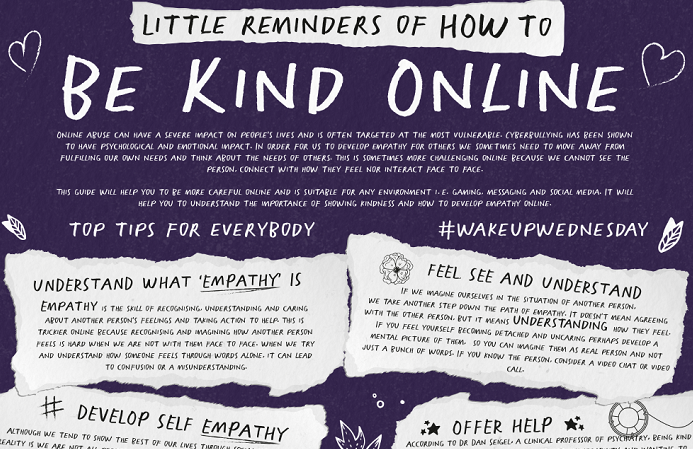 The next instalment in our Anti-Bullying Week campaign (which runs from Monday 16th November until Friday 20th November) is Be Kind Online. Each day this week we will share with you more information on a range of bullying topics, as reports state that a fifth of young people have been victims of bullying over the past 12 months*. We hope these guides will give you some tips/guidance if you are a victim of bullying or help if you feel you may have become a bully yourself, with reminders of how to be kind to others.
The online world can be an unforgiving place. We are now more connected than we have ever been which means opening ourselves and others up to potential online abuse, bullying or negative comments. Sometimes we can overlook the consequences of our actions. That's why we want to promote the message of just 'being kind online' with a reminder towards how we can develop a more empathetic side and be a more responsible online consumer.
This guide will help you to be more careful online in any environment - gaming, messaging and social media. It will help you to understand the importance of showing kindness and how to develop empathy online.
Little reminders of how to be Kind Online