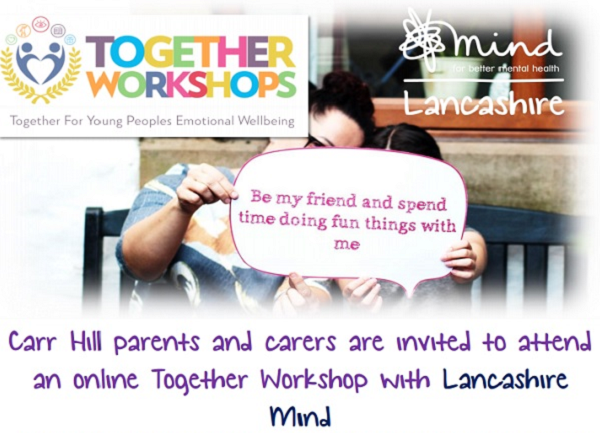 Supporting a young person with their mental health?
The Together Workshops are a safe, respectful and supportive space where parents & carers can share experiences, learn from others and take away new tips & techniques in supporting family wellbeing when your young person is struggling.
Alongside other parents, carers and supporters, you will explore:
Myths & facts about mental health
Common signs & symptoms
Dealing with challenges
Communication and reflection
Where to get support locally
Self care & family wellbeing
Peer support
The next online workshop is Monday 28th September between 4-6pm. You need to register for a place using the link provided on the poster below.