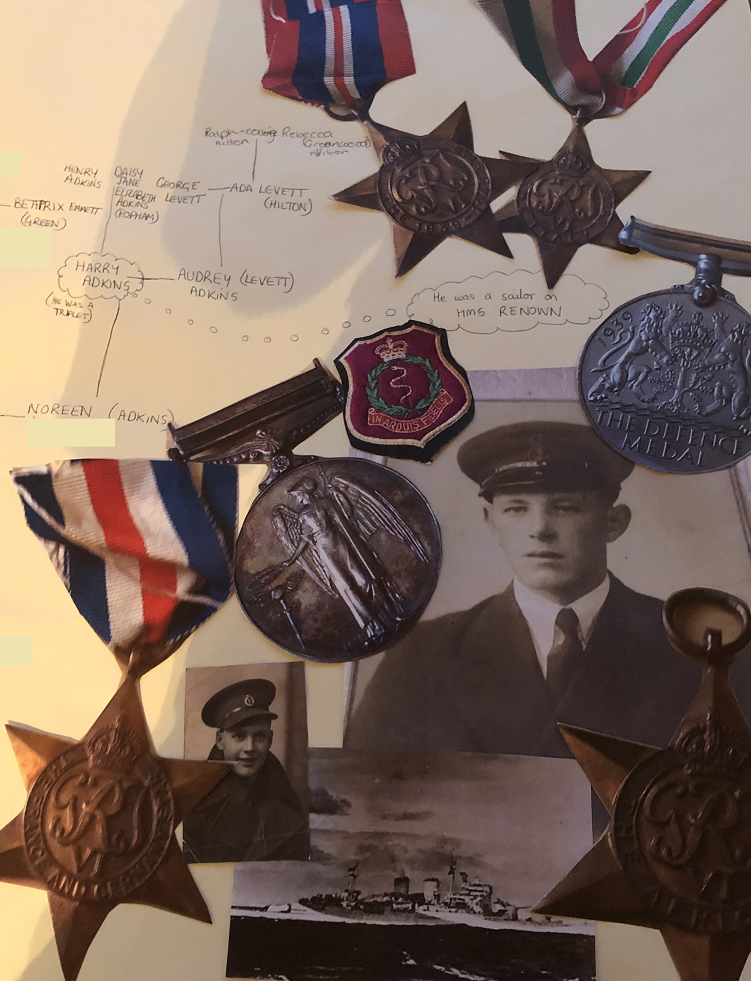 It was lovely to hear that 2 of our students have had a go at the optional history task set this week. The students, Maddie in Year 8 and Declan in Year 7, have had a look at their family tree and researched relatives that fought in the war. They picked 3 to investigate further, their Great Grandfather who was a medic in the Navy and was away for VE Day, another Great Grandfather who was a soldier stationed in Egypt and finally their Nanna's Father who was also a soldier. They have enjoyed speaking to family members and learning that the war spread further than Europe.
The students Mum explained - "It has been good fun and gave the Grandparents something to focus on whilst they are isolating. I think they have had lots of drawers and boxes out searching for information. It also got them talking to other family members if they had forgotten dates or maiden names of their Grandparents."
Maddie and Declan carried on researching further as their Grandad has often talked about a long standing family tale that his relative was executed. After some help from Ancestry.co.uk, they have found the evidence. The brother of his Great Great Great Grandfather was called Robert Emmett, who lived in Ireland, was 'hung, drawn and quartered' for treason against King George III.
Isn't it fascinating how the stories pass through the generations, and well done to you both for all the research and hard work investigating this.