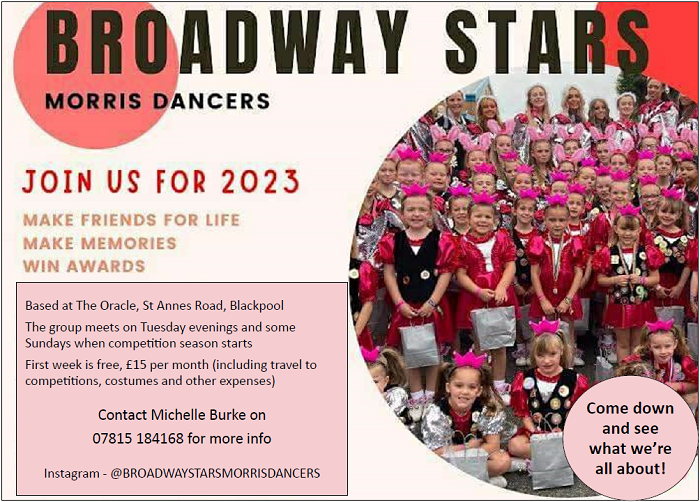 Broadway Stars Morris Dancers are a non-profit, self-funded dance group based in Blackpool, in the South Shore area. Their aim is to teach members skills for life, not just how to dance. They meet on a Tuesday evening and also on a Sunday during competition season.
Ellalouise in Year 9 has been a member of Broadway Stars for many years, enjoying dancing in Kirkham & Wesham Club Day parades, and numerous competitions. She has recently had great success at a competition held in Prestatyn, winning Champion Marcher 2022 and Champion of Champions Dancer 2022. The photo below shows the medals and trophies she received at the competition.
Congratulations to Ellalouise, well done, all the hard work has paid off.
Please see the poster below, do not hesitate to get in touch with Michelle Burke, on 07815 184168, for any further information.
Broadway Stars Morris Dancers Poster