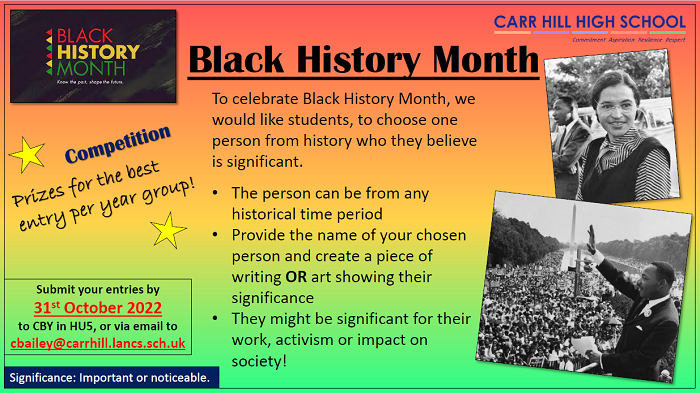 Time for Change - Action Not Words
The month of October is Black History Month, and we have a fabulous competition for our students to enter. Prizes will be won for the best entry per year group and the competition entries can be a written piece of work or a piece of art, explaining more about a significant person's impact throughout history.
Entries need to be submitted to Miss Bailey in HU5, or via email to cbailey@carrhill.lancs.sch.uk. The deadline is 31st October 2022.
More information can be found on the website - Black History Month
Black History Month Books
Mrs Smith-Hart has set up a section in the Hub (Library) with some amazing books on the topic of Black History. Students are welcome to have a look at the books, or even check them out to read at home. If you need any more information, ask the members of staff on the desk.