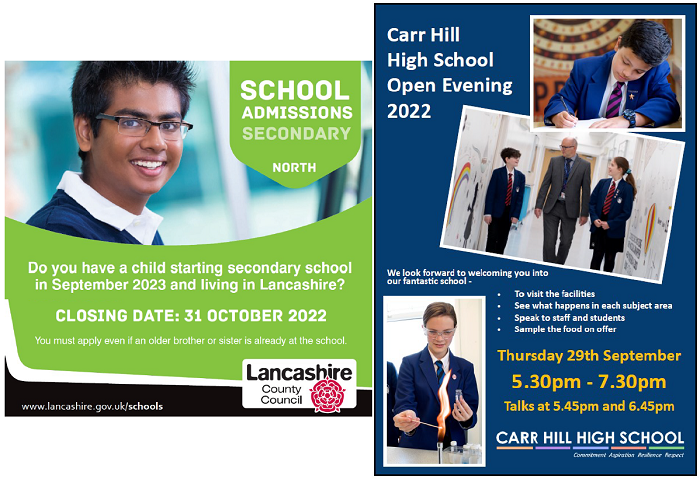 We are looking forward to welcoming prospective students and their parents/carers into school to tour the facilities, see what happens within the subject areas whilst chatting to staff / current students and sampling some of the food on offer in the canteen. This will be the first year in a long time that we will have full availability without restrictions. The date and time are -
Thursday 29th September - 5.30pm - 7.30pm
The Headteacher and Senior Students, along with Year 7 students, will give a talk in the Hall at 5.45pm and again at a later time of 6.45pm.
Please click the link here to access the letter that has been sent to Year 6 children in local primary schools, and a poster.
If you require any further information or need to book a tour for another time, please call the school office on 01772 682008.
School Admissions Application Process
More information about the Admissions process and how to apply can be found below -
Apply online - www.lancashire.gov.uk/schools - Before 31st October 2022