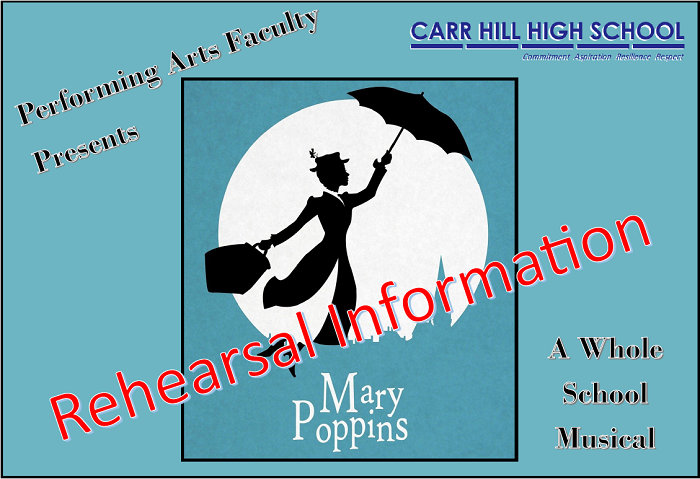 Rehearsals recommence this week, with a Full Cast rehearsal after school today and tomorrow and other rehearsals taking place at lunchtimes and after school throughout the week. These rehearsals will take place in a range of locations and different times, so students must make sure they look carefully when and where they are needed to attend.
Monday After School
Tuesday Lunchtime
Tuesday After School
Wednesday After School
Thursday After School

Friday Lunchtime
Rehearsal Information
Cast list information can be found by clicking here.